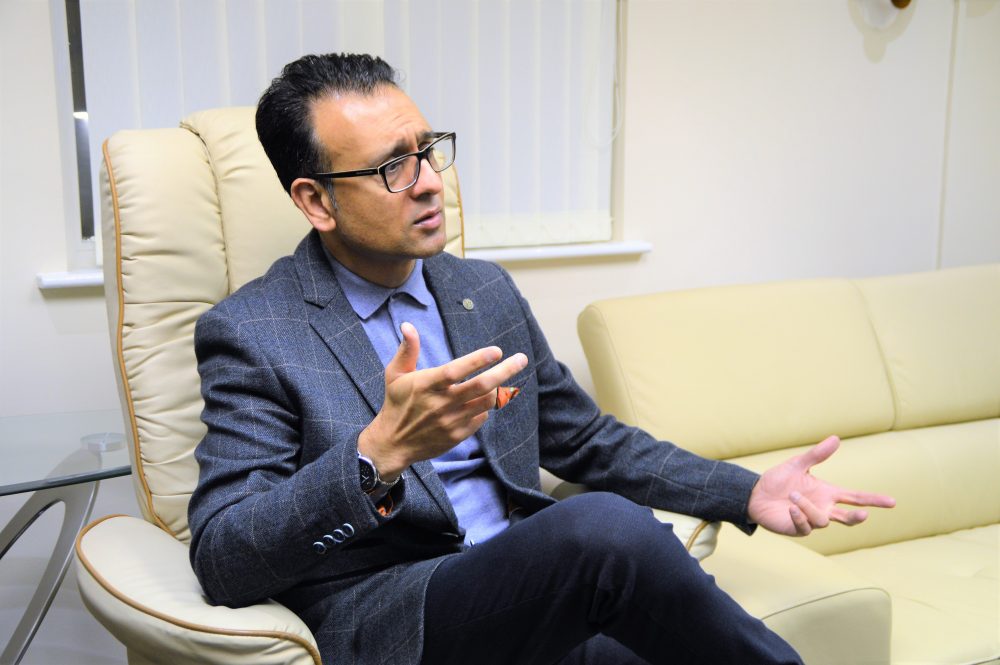 A businessman from Bolton has been shortlisted for the Business Leader category of this year's British Muslim Awards.
Asad Shamim, CEO of
Furniture in Fashion
, one of the largest online furniture stores in the UK, has been named as one of 300 finalists for the British Muslim Awards, which will take place in Bradford on 30 January.
The seventh British Muslim Awards will be held at The Bradford Hotel where some of the most accomplished and influential individuals will gather for a glamorous night to celebrate their success.
The awards exist to recognise a wide range of achievements from outstanding individuals across the UK who positively impact business, charity, sport, arts, culture, religious advocacy, education and medicine among others, while simultaneously and unknowingly battle negative stereotypes.
Mr Shamim said: "I feel proud of everything I have achieved in life and am very privileged to be in a position to be able to help those in need together with those who are under privileged.
"As well as running a successful online business, I strongly believe in the philosophy of helping others out in order to facilitate them to achieve success. I believe in the idea of volunteerism, philanthropy and actively participating in the promotion of the community."
Mr Shamim also acts as manager for the UK's first diabetic professional boxer, Muhammad Ali, helping him obtain his professional boxing licence and change the British Boxing Board of Control's regulations.
He added: "The hard work paid off when Ali was granted his licence on 9 May 2018."
Mr Shamim has also built up his own independent consultancy service which helps assist companies that are in financial distress, and is a senior advisory board member for a UK law firm.
He continued: "My key role is building and maintaining important public relations role within the organisation and responsibility for implementing fundamental business development strategies, broadening an understanding of the business market and industry trends.
"My advice to others would be never give up on your goals and dreams. With hard work and persistence, you can achieve absolutely anything."​